Brigadier General John T. Hughes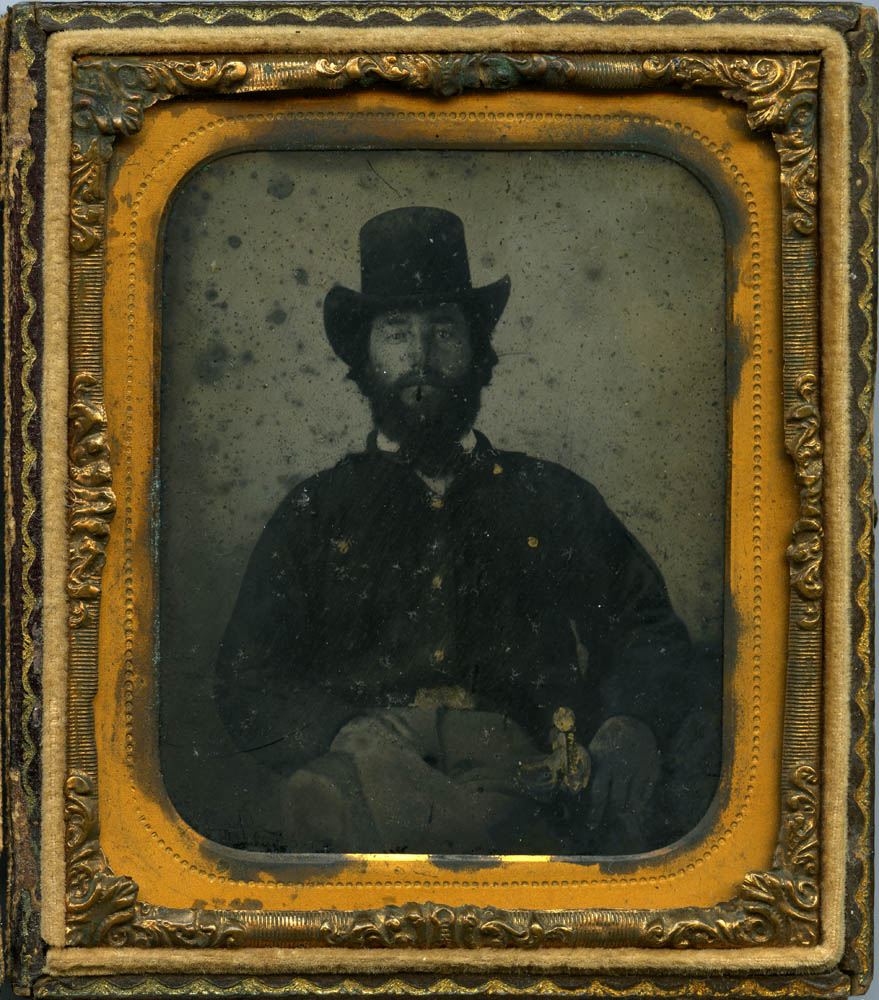 Tintype by Unknown Photographer.
Image Courtesy Wilson's Creek National Battlefield; WICR 30121
B
orn: July 25, 1817, near Lexington, Kentucky.


D

ied: August 11, 1862, during the Battle of Independence, Missouri.


B

uried: Woodlawn Cemetery in Independence, Missouri.

C
olonel John T. Hughes was considered near kin to General Sterling Price, and enjoyed the trust and confidence of that great man. John Hughes had been with Sterling Price through the Mexican War, and the two men understood and loved each other as brothers. At the battle of Pea Ridge, when Slack fell mortally wounded, Price, who seldom made mistakes in choosing men for arduous duties, assigned Hughes to replace the fallen general. Price saw in Hughes the coming man and in this Price and Doniphan saw alike. After the battle of Pea Ridge, Hughes followed his kinsman to assist in the operations against Grant and Halleck, at Corinth. In one month he was directed by the Confederate Government, at Richmond, to return to Missouri, and raise a brigade; which meant a generalship for him. He was on this mission, making his way to northwestern Missouri, when he brought together, near Lee's Summit, the forces of Thompson, Hays, and Quantrill, and planned so skillfully the battle of Independence. It was during this engagement that John T. Hughes lost his life.